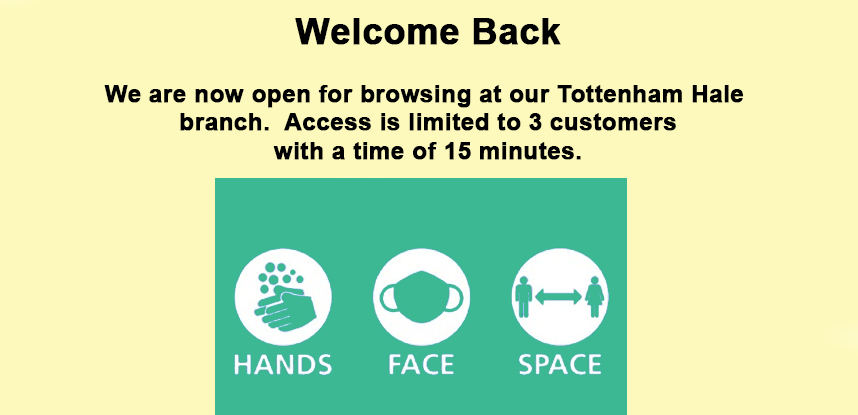 Our branch in Tottenham Hale is open from 9.30am to 5.00pm.
Due to the current pandemic our Whitechapel branch will be closed until further notice.
We are taking email enquiries and orders. However please bare with us in responding to your emails. Please send all email to enquiries@londontrimmings.co.uk
We apologise for any inconvenience caused.
Please do let your friends and colleagues know this information incase they have not seen this notice.
Wishing you all the best and stay well.
Thank you for your understanding and we will see you soon.
Monday 9:30am - 5:00pm
Tuesday 9:30am - 5:00pm
Wednesday 9:30am - 5:00pm
Thursday 9:30am - 5:00pm
Friday 9:30am - 5:00pm ( Closed between 12:30pm - 2:45pm )
We are closed on Weekends and Bank holidays